THE BAND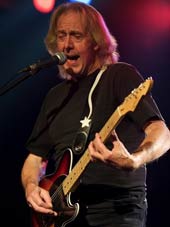 SPENCER DAVIS – GUITAR
This rock star from Wales, who created the famed Spencer Davis Group in 1963, has close to twenty top 10 hit songs, including "Gimme Some Lovin", "Somebody Help Me", "I'm A Man", and "Keep On Runnin", helping to bring British rock 'n roll to the rest of the world.
The popularity of his songs live on as he continues to tour throughout the world.
THE SPENCER DAVIS GROUP – USA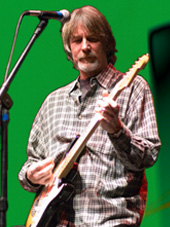 EDWARD TREE – GUITAR
Edward Tree is a producer, engineer, guitarist and songwriter with over 30 years of experience in the Los Angeles area. Edward has produced over 70 indie CDs in the Americana, AAA, Blues, Folk, and Country categories, including two Corey Stevens CDs that were top five on Billboard's Blues Chart, a #1 on the European Country Charts with Lisa O'Kane, and acclaimed Brad Colerick and David Serby CDs.
He has recorded and toured with Spencer Davis, Rita Coolidge, Juice Newton, and Al Stewart. The just released Spencer Davis CD "So Far" includes 11 new Davis/Tree compositions.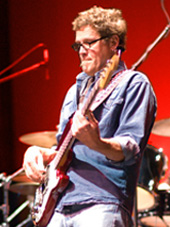 TARAS PRODANIUK – BASS
Taras Prodaniuk has produced, performed and recorded with Richard Thompson, Lucinda Williams, Dwight Yoakam, Steve Earle, Elvis Costello, Buck Owens, Sara Evans, Spencer Davis, Emmy Lou Harris. He is also a sought-after studio bass player and producer.
He has been playing with Dwight Yoakam for over 10 years. He's also played with Michelle Shocked, John Fogerty, Katey Segal, June Carter Cash, Heather Myles, Jim Lauderdale, James Intveld, Brett Dennen, Falco Jimenez, Cowboy Jack, Trisha Yearwood, Kenny Chesney & his own band the Mojo Monkeys.
Taras and his wife of 15 years, Wanda, presently live in Southern California. The couple own a vintage clothing store in Studio City called Playclothes.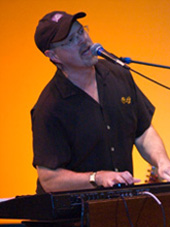 JIM BLAZER – PIANO
Keyboardist Jim Blazer was born in Pittsburgh, Pennsylvania and now lives in Los Angeles. He has been playing the Hammond B-3 and piano in the Spencer Davis group for the past 20 years. Jim has also performed and/or recorded with Chuck Berry, Flo & Eddie, Peter Noone, Gordon Waller, Ben E King, Mitch Ryder, Russ Ballard, John "Bowser" Bowman, Chris Montez, Craig Taubman and others.
As a composer, he has contributed songs to the "Race with Destiny" movie soundtrack with Gordon Waller and for George Romero's "Dawn of the Dead". Jim also has served as a board director for the Santa Clarita Symphony for the past five years.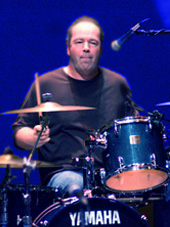 TOM FILLMAN – DRUMS
Born in Silsbee, Texas, Tom Fillman started playing music at the age of ten while living with his family in Germany.
As the son of a professional military man, he and his family traveled between Europe and the U.S. Tom began playing professionally during high school and, after graduation, he attended North Texas State University to study music before moving to Los Angeles in the early 80's.
Since then he has toured, performed live or recorded with many artist the likes of which include Kris Kristoffereson, Juice Newton, Mick Taylor, Al Kooper, Delbert McClinton, Spencer Davis, Booker T. Jones and Don Was. Tom is has also worked with Austin guitarist/songwriter Stephen Bruton. (Credits include Bob Dylan, Bonnie Raitt, Kris Kristoffereson), and has shared the stage with Janiva Magness (2006-07 female vocalist of the year/Blues Music Awards) and Grammy and Nammy (Native American Music Awards) winner Star Nayea.
THE SPENCER DAVIS GROUP – EUROPE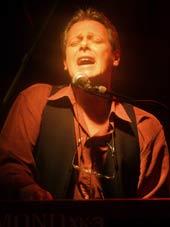 EDDIE HARDIN – KEYBOARDS
Eddie Hardin replaced Steve Winwood in the SDG in 1967 after which he toured extensively with the band until forming HARDIN & YORK who had major success on the continent. He is now back with the SDG though in the interim he co-wrote the concept album BUTTERFLY BALL with Roger Glover from Deep Purple.
He also wrote two solo albums titled WIZARDS CONVENTION which featured; DAVID COVERDALE/MIKE D'ABO/MIKE SMITH/TONY ASHTON/GLEN HUGHES/JIMMY HELMS/RONNIE DIO/RAY FENWICK/PAUL JONES/CHRIS FARLOWE/JOHN LAWTON/DEBBIE BONHAM/BILLY OCEAN. etc. etc.
He has produced albums by IRIS WILLIAMS and MIKE D'ABO and guested on albums by CHRIS THOMPSON and RENAISSANCE. His music adaptation of the book 'WIND IN THE WILLOWS' was recorded as a dvd and featured a host of names including JON LORD/MAGGIE BELL/DONOVAN/TONY ASHTON/GRAHAM BONNET/JOE FAGIN/DON AIREY/PETE YORK/ZAK STARKEY. His website: www.eddiehardin.com.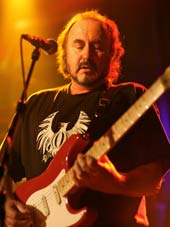 MILLER ANDERSON – GUITAR
Miller was born in Houston, Scotland and, at the age of 19, headed for London England with his band the Profile. They recorded 4 singles for Fontana records in London.
In 1968 Miller joined The Keef Hartley Band. His first gig in the USA was the Woodstock Festival in August 1969. The K H Band went on to record 5 albums with Miller as the main writer in the band. At that time he also recorded 2 solo albums . Miller then joined Savoy Brown and toured Europe and the USA with them recording one album "Boogie Brothers". He then toured the World as guitarist with Marc Bolan and T-Rex. He then joined Folk singer Donovan and his band, doing a world tour with both Yes and Donovan. From 1980-84 Miller was with the US Band Mountain with Corky Laing and Leslie West.
In 1985 Miller Joined the European line up of The Spencer Davis Group playing guitar and contributing on Vocals. They have toured Europe since then and been to Japan and the Middle East.
In 1999 Miller recorded a DVD/CD as a guest with Deep Purple at London's Royal Albert Hall, and has toured worldwide with D.P. and orchestra in 2000. Miller has also recorded 3 solo albums in this time…. "Celtic Moon " "Bluesheart" and the latest CD ,"Chameleon ."which was voted best album of 2007 in German Magazine "Good Times"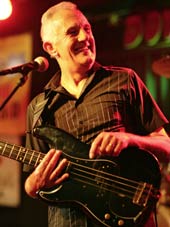 COLIN HODGKINSON – BASS
Colin Hodgkinson was born in Peterborough, Cambridgeshire, England. He began playing professionally in 1966, initially in a jazz-rock trio, then as a member of Eric Delaney's Showband. He was the leader of the jazz-rock trio Back Door, which he formed in 1971 in Blakey, Yorkshire, England, with Ron Aspery (keyboards, saxophone) and Tony Hicks (drums; replaced by Adrian Tilbrook in 1975).
Their first, self-titled album, consisting entirely of instrumentals, was released on the local Blakey Records label in 1972. Then, the band was signed to Warner Bros. Records, which reissued the album in 1973 and released their three subsequent LPs, 8th Street Nites (1973), Another Fine Mess (1974), and Activate (1976). Back Door disbanded in 1977.
Hodgkinson had appeared on sessions with Alexis Korner, and after the demise of Back Door, he continued to do so – Just Easy [1978], The Party LP [1980]. He also worked with Jan Hammer; Untold Passion [1981]; Here to Stay [1982], Cozy Powell  [1983], Whitesnake [1984]); Mick Jagger [1985]); James Young [1986]; Out on a Day Pass [1994]); Konstantin Wecker [1986]); the Spencer Davis Group [1988]); and Miller Anderson [1998].
Hodgkinson moved to Germany, while continuing to appear with different editions of the Spencer Davis Group. In 1998, the German Inakustik label released his debut solo album, The Bottom Line. He also worked with guitarist Frank Diez in the Electric Blues Duo, resulting in the 1998 release Lucky at Cards. A third 1998 album was Steaming, credited to Pete York, Brian Auger, and Hodgkinson. He continued to record with other musicians, notably on Jon Lord's Pictured Within (1999) and Chris Rea's Return of the Fabulous Hofner Blue Notes (2008). Backdoor Too!, credited to Colin Hodgkinson Group (including Rod Mason [saxophone/piano] and Paul Robinson [drums] and thus replicating the instrumental lineup of Back Door) was released on the Inakustik imprint Rokoko Records in 2008
STEFF PORZEL – DRUMS
Steff became a professional musician at the age of twenty. Since then he has played drums for various bands and has done a lot of studio work as guitarist and background- or lead singer. With The Spencer Davis Group he recorded CD "Live At The Bluesgarage" and DVD "Live and Unplugged" at HR Radio Station.
Born in Steinwiesen (Stonemeadow), Germany, Steff started drumming at the age of six. He became a professional musician at the age of twenty after doing an apprenticeship.
Steff has played drums for various bands and has done a lot of studio work as guitarist and background- or lead singer. Later on he performed and toured with The Spencer Davis Group, Miller Anderson Band, Eddie Hardin & Ray Fenwick Band, Lisa O'Kane, Frank Diez Band and English/German rock'n'roll circus CHP which is still on the road. With The Spencer Davis Group he recorded CD "Live At The Bluesgarage" and DVD "Live and Unplugged" at HR Radio Station.