60's Gold Tour UK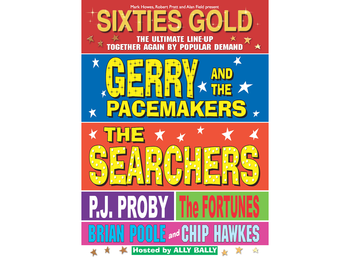 Spencer Davis has announced that he will join the tour.
Info about this tour …
From En24:
A show featuring all the hits of the '60s from the original stars of the '60s! The famous singles to the timeless albums tracks, this show will create the ultimate feel-good factor as audiences are transported back to the Swinging Sixties.
Purchase tickets: http://www.ents24.com/uk/tour-dates/sixties-gold